Professional Associations and Badges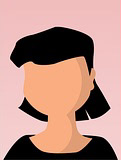 "Paula and I collaborated very closely on a large multilingual project. She demonstrated exceptional levels of reliability, flexibility and translation quality. She was a pleasure to work with."
M. C., Translation Vendor Manager
"Trabajar con Paula es un placer. Ella es una profesional con mayúsculas en todos los ámbitos. Además
del
rigor y la profesionalidad, es una persona entusiasta y creativa. Siempre aporta un toque más a cualquier proyecto que le confíes."
M. G., Designer, Editor and Serigrapher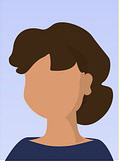 "Admiro en Paula su organización, la enorme capacidad de trabajo que posee y su afán de
superación
. Se
enfrenta
con energía y determinación a los retos que se le presentan. ¡Es un gusto trabajar con ella!"
N. J., Operational Marketing Coordinator